Are you looking for a professional shipping company to Dubai? If you are Shipping to Dubai from UK requires an efficient strategy to meet your needs, schedule and budget.
Shipping to Dubai from UK is what we do best we planned every aspect of your move to Dubai, from the moment you contact us; Our shipping service is affordable service by 20ft or 40ft sole use container FCL, LCL and groupage. We put over a decade of experience and expertise to work on your most important move! If you are searching for cheap shipping from the UK to UAE your search stops right here. But we think it should be one of the most exciting moments in your life with so many things to do in Dubai,
Dubai is a city and emirate in the United Arab Emirates known for luxury shopping, ultramodern architecture and a lively nightlife scene That's why with us, you have one single point of coordination to make everything run like clockwork. PICK&MOVE work with you to ensure each aspect is perfect, right down to the very smallest details.
If you choose sea freight, your belongings will go in either a 20ft container or a 40ft container, depending on the amount of stuff you're bringing. If the total volume of your cargo is less than around 15 cubic metres, you will share a container with other people (in a process known as Less Than Container Load, or LCL). Most of our shipping suppliers provide a full door-to-door service, which means they'll take your belongings all the way from your old home to your new one in the UAE. Easy!
Major shipping routes
The largest container terminal in the UAE is Dubai's Port of Jebel Ali, the busiest commercial port in the whole of the Middle East. It's highly likely that your shipment will be heading there, although there is also Khalifa Port beside Abu Dhabi. Once your container reaches UAE soil, it will pass through customs before going by truck to your new home.
Clearing customs in the UAE
Papers, please! Customs can seem a bit daunting, but our experienced local agents will help you through it. Fortunately, the UAE's customs process is fairly straightforward. You are required to create an inventory (i.e. a detailed list) of all the items you're bringing into the country, being as thorough and accurate as possible. Customs officials may physically open your shipment and inspect it, so it's important that everything inside matches up with what's written in your inventory.
From storage services to packing and unpacking, we take care of it all. We're the international moving company you can trust to make every aspect of your shipping to Dubai as smoothly as possible with our partners in Dubai with local knowledge and who will assist you with your delivery to your new home and answer any questions you may have.
Get a QUOTE now for customized cost-effectiveness or transport your household possessions or business equipment to Dubai from the UK. The personal moving consultant assigned to your move will provide all the information you need regarding shipping, special packing needs and customs requirements, and put you in direct communication with our trusted destination agents
Everything we can do to ensure your peace of mind and total satisfaction throughout your complex international move. Our team of experts from our London office are waiting to hear from you. Get started with our helpful advice Moving to UAE Guide.
Why do I need a Pre Move Survey when shipping to Dubai?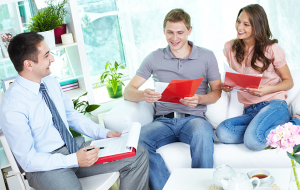 Shipping to Dubai is complex and needs planning, export packing, inventory, custom clearance and more. Our consultants in London and the whole of the UK are ready to visit your home to assess the volume and discuss any special requirements with you.
On completion of the visit, we will arrange to prepare a quotation for your  Dubai move and have this made available to you within 24 hours for your approval. Request the pre-move survey
International Shipping to Dubai:
An added benefit of shipping with Pick&Move:
A detailed Moving Schedule, including confirmation of dates for all services
A dedicated Move Coordinator, who will be your main point of contact in the office during your move
Insurance documentation and factual advice to assist you along the way.
Free month storage in Uthe K
Free packaging worth £150 delivered straight to your door.
Export Packing & Handling.
Packing for international moves requires experienced packers. Whether you're moving your home or your office to Dubai, we have the experience and the expertise to handle one of the most frustrating and time-consuming parts of your entire relocation experience – freeing you to concentrate on the other important aspects of your big move,
We choose our packing crews and the quality of our materials with infinite care. All our export-packing crews undertake intensive packing and handling training programs to ensure we maintain our excellent quality in packing and handling your possessions.
Why not choose a service option to suit you:
Door-to-door delivery
Door-to-port
Packing/unpacking
Full container Load (FCL)
Less than container Load (LCL)
Unaccompanied Baggage.
local service
transit options to suit you
comprehensive insurance cover
Convenient door-to-door shipping to Dubai eliminates all the hassle.
Are you shipping furniture to Dubai from UK? On arrival of your Dubai shipment, our agent will arrange a suitable door-to-door, time for your delivery and will ensure that your possessions are delivered on time and in perfect condition. Whether you are shipping to Dubai, moving to Dubai, or simply require a suitcase or a couple of cartons air freighted.
we work hard to ensure all goes as planned. Our Dubai shipping service provides you with an absolute peace of mind care of our attentive, friendly and professional teams both here in the UK and Dubai with a
team of trusted global partners ready to assist you and offers advice where possible.
We provide a comprehensive door-to-door shipping service tailored to your individual budget, requirements and needs, whether you have a single item, a mini move, or a complete household content.
Our team specialize in shipping to Dubai and our highly experienced Dubai shipping team are here to offer you attentive, informative, friendly advice and guidance on Moving to Dubai and throughout the UAE – Dubai, Abu Dhabi, Sharjah, Umm al-Quwain, Ras al-Khaimah, Ajman and Fujairah
You can save money with our shipping costs UK to Dubai.
If you are worried about how much shipping will cost, you are not alone. The shipping cost to Dubai from Uk will depend upon the items which you are moving, and the mode of transportation whether you are prepared to pack your own items.
If you are moving boxes, or full container load or less container load. Are you packing your own goods, Are there different factors that will determine the shipping cost to Dubai?
PICK&MOVE provides cheap shipping from the UK to Dubai, we try and work within the budget where possible.
If you are moving furniture we will need to obtain a detailed list of the items to be moved. For a smaller removal, this can be done by telephone but for a full household move, we will arrange for one of our surveyors to complete a free survey of your goods to ensure we fully understand your requirements.
Are you Shipping from London to Dubai?
Whether you looking to ship a few boxes or a full container load from London to Dubai, PICK&Move provide fast and cost-effective shipping services on weekly basis on arrival at the final destination in Dubai port, our local agent will contact you to arrange a suitable time with you to receive your shipment guiding through the process.
Customs Information for Shipping to Dubai and UAE.
You've bagged your dream job, sourced a beautiful villa and your kids have been offered a school place – Dubai here you come! Now for the packing. One of the most popular questions people ask our team of Dubai experts is what they can and cannot bring into the UAE.
Anti-Islam Literature
Pornography
Firearms
Narcotics
Toxic & Radioactive materials
Tobacco
Alcohol
Pork and Pork products
Anything originating in Israel and/or bearing the Jewish sign. Learn more
Permitted Customs-Exempted Items.
Passengers are permitted to bring the following items into Dubai without paying customs duty:
Gifts whose value does not exceed AED 3,000.
The Number of cigarettes should not exceed (400) cigarettes, (50) cigars, (500) grams of tobacco (minced or pressed for pipes), minced or pressed tobacco for smoking, tobacco or mild-tasting tobacco. Exceeding the above will be dutiable.
The number of alcoholic beverages and beers should not exceed 4 litres of alcoholic beverages, or 2 cartons of beer (each consisting of 24 cans, not exceeding 355 ml for each can or its equivalent).
For information about prohibited and restricted items to Dubai -UAE
Dubai Frequently Ask Question (FAQs).
How much does it cost to ship to Dubai?
The cost of shipping to Dubai/UAE varies and depends on several factors. The quantities of items to ship, whether is a few items or belonging or a full container load on sole uses and additional services such as export packing will all affect the cost of shipping. We have the expertise to find on the spot how much shipping to Dubai costs – Ajman, Abu Dhabi, Ras al-Khaimah, Fujairah, Al Ain and other
Get a free no-obligation quote for your move to Dubai today.
I am shipping to Dubai, what items can I bring with me?
You can ship your household and personal effects to Dubai, note that certain items are illegal and banned in Dubai/ UAE. For more details visit  https://www.pickandmove.co.uk/shipping-persona…ods-to-Dubai-uae
How long does it take to ship from the UK to Dubai?
Generally, it can take up to 4 to 8 weeks, for your shipment to arrive at the port of Jebel Ali and allow 7 days for customs clearance.
Do you ship door to door?
Yes. We offer full service to Dubai/UAE on a door-to-door basis, for personal effects, household, and commercial goods. 
I am shipping to Dubai do I pay duties on household goods?
If you require shipping to Dubai. You are not required to pay a customs duty on your personal luggage and belongings, so long as they meet the entry conditions. For the most up-to-date advice on the current limits and the duty rates, please visit the UAE Government website
Can you export pack my belongings to Dubai?
We are experts when it comes to custom packaging and crating those fragile, large, awkward, and valuable items like computers, servers, artworks, and antiques. to learn more visit Packing&unpacking and find out how we can help.
What are the choices of shipment to Dubai?
1/ Dedicated Container.
This option is perfect for large house moves to Dubai. Our Full Container Load (FCL) service gives you sole use of your own 20ft or 40ft container.
2/ Shared Container.
For those smaller shipments, like sending a few boxes or household goods less than the full container load (LCL). A shared container service whereby we collect your personal effects and then load your items within the week on the next available shipping containers to Dubai.
Get a free no-obligation quote for your move to Dubai today.
I cannot find an answer to my question. What should I do?
If you have any question that is not answered in the shipping FAQ information and advice section above, please PICK&MOVE or CALL 0800 781 9629 We will be happy to provide you with any information regarding your shipment.
How to get started. 
Weekly Shipping to Dubai:
United Arab Emirates – Dubai – Kuwait – Abu Dhabi – Bahrain – Doha- Muscat –Riyadh – Jeddah –Hodeida – Oman & many more Transit TIME: 22 – 25 Days