What is Self Storage? "Self Storage" is an industry in which storage space either rooms, lockers, containers or outdoor space is also known as "storage units" is rented to tenants on, short-term or long term basis. There is a diverse range of customers for both personal and business alike. But beyond the financial considerations, there are several reasons why increasing numbers of people are now using a self-storage unit as an extension of their personal or professional space.
Over the years there is a different storage concept that revolutionises the way we store. Smart, flexible on-demand storage options without leaving your premises when you need your belongings can be arranged and deliver back to you. Is convenient, cheap and hassle-free, unlike traditional Self Storage, knowing the right storage solution which will save you a considerable amount of time and money cannot be overlooked especially if you are in for the long haul.
Self Storage has its benefits In crowded cities like London, Millennial's moving into increasingly crowded, high-demand require extra storage space. A wave of downsizing baby boomers needs a place to put a lifetime of accumulated memories.
Small businesses want a storage room to store excess inventory. Houses getting smaller in cities like London lack of storage space has become an issue, maybe freeing up space for new baby arrival, or De-cluttering perhaps just too much items of furniture or travelling abroad there are several reasons you may need self storage.
What is Self Storage Used For?
Simply Running Out of Space
Self Storage for everyone who's running out of space for their belongings in their home or office setting, a self-storage unit provides a secure and economical solution for accommodating the surplus. Likewise, self-storage is a sensible option for anyone who's looking to de-clutter their existing living or workspace by storing items that they don't need to see every day but nonetheless wouldn't want to lose entirely.
Self-storage units are available in a wide range of sizes, and rental contracts may cover both short and long terms of storage. Self storage could be an extension of your home or business and how much self-storag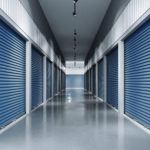 e costs per month will often depend on the size, duration of storage but so much cheaper with POD  efficient alternative to Self Storage.
Moving to a New Home
You have probably been there before in a complex property market, selling up and moving to a new location isn't always a straightforward process that can be accomplished in a day. Delays often occur, and without a fall-back option you could be left in a real dilemma if your belongings are set to go, but your new premises aren't yet available.
Self-storage provides a way station for holding your items until such time as you're ready and able to move them into their new home
You'll also need to ensure your items are against fire and other events. Though self-storage facilities may try to sell you their own typically over-priced insurance is worthwhile checking the details to ensure you are adequately covered.
Renovating Your Existing Home
If you're carving out walls, adding a room extension, or reconstructing a leaky roof, the last thing you'll need on your carpets, furniture, and appliances is an added layer of dust or building debris.
During those times when home or office improvements are underway, a self-storage unit provides a safe temporary shelter for your valued movable items.
Once the work is complete, you then have the option of removing your belongings from storage and restoring them to their original positions or taking the opportunity to re-plan your interiors.
A Safe Place for Equipment
Individuals or organizations who use equipment or hardware that operates on a seasonal basis (such as ski equipment, gardening tools or camping gear) typically won't want this stuff cluttering up their home throughout the year.
Self-storage units allow such seasonal or surplus items to be safely stowed away during the periods when they aren't required for active service.
Travelling abroad or in Transit
Frequent travellers may have a need to acquire short-term accommodation that's incapable of holding all of their belongings (e.g., holiday villas, the residence for short-term working contracts). And shifting all of their valuables each time they make a trip may simply be impractical.
A self-storage unit solves these problems by providing the space and protection necessary for holding items that aren't required on your travels. And rental contracts may be negotiated for whatever length of time is most convenient for the duration of your trip.POD storage is normally cheaper best suited for long term storage at the fraction of Self Storage cost.
Storing Business Inventory or Archives
Both large business organizations and smaller entrepreneurs often have the need to store samples, inventory, business archives, and important documents relating to their work. But with office and warehousing spaces taking a serious bite out of their annual budgets, renting larger premises may not be the best or most economical option.
Getting value for your money is knowing the right storage option for your circumstances, Pod Storage with collection and delivery offer the most cost-effective solution to date, unlike self-storage.
Typical Self-storage sizes are:
16 SQF – Small garden shed
25 SQF – Small garden shed
35 SQF – Large garden shed
50 SQF – Half a garage
75 SQF – Three-quarters of garage
100 SQF – Single garage
150 SQF – Garage and a half
200 SQF – Double garage size
Request Quotation  Call 0800 781 9629 or 0207 205 2744 or *Chat with us*
Self Storage Service Area.
E14 Self Storage                      EC2 Self Storage                      EC3 Storage                NW3 Self Storage
EC4 Self Storage                     EC1 Self Storage                       N1 Storage                  NW6 Self Storage
NW8 Storage                           Self Storage – Paddington           Self Storage Central London            Self Storage Chelsea 
Self Storage London                 SW1 Self Storage                     SW10 Storage              SW11 Storage -Battersea
sw14 Self Storage           SW6 Storage – Fulham             SW7 Self Storage          TW10 Storage
W1- Self Storage Mayfair              W11 Storage Notting Hill              W14 Self Storage              W1K Storage        WC2 Storage
W2 Self Storage           W6 Storage – Hammersmith              W8 Storage – Kensington              WC1 Self Storage