Are you based in nearby Shepherds Bush?  "Self-storage Shepherds Bush" sounds appealing to many people because it seems easy and simple, and you stay "in control." In reality, self-storage comes with a lot of headaches.
Shepherd's Bush lies in Greater London and is a district in West London. Falling within the London Borough of Hammersmith and Fulham, it borders Hammersmith, Holland Park, Kensal Green and Chiswick.
Not only that is expensive and cumbersome that's why when you choose PICK&MOVE not only that you get affordable prices, but we also pick up, and deliver your items when you need them back or in between storage. When you choose to store your possessions with us, you get the peace of mind that comes with a full-service option.
Here's how Shepherds Bush storage works in 3 – simple steps.
We Collect.
PICK&MOVE reinvent the way you store. Finding the time in your busy schedule to organise belongings to and from a storage facility in shepherds bush can be frustrating and difficult. Moving the contents of a full house is a tiring
me task that often requires careful planning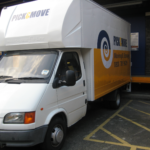 PICK&MOVE Storage pick-up eliminates all the hassle and inconvenience of storing the goods with collections directly from your doorsteps. Need packing service as optional?
We Store.
If you are going on an overseas holiday, are waiting for your new home or business to be ready or simply want to create more space in your home by keeping certain belongings off-site in storage, Our secure facility provides safety, clean dry without moisture or humidity 24/7 CCTV monitoring and control access until you are ready to move back
We Deliver
Organise re-delivery of your belongings takes only a phone call to inform us of your readiness to accept your goods back into your home, each item placed into your designated area we can unpack as optional service if required. We
deliver both local and international destinations.
Storage Shepherds Bush, any size and budget. Do you have excess furniture you need to store?.
Our 10 x 10 storage units are a great option for anyone looking to start storing their furniture for a move, a downsize, renovations, or more. These individual storage units are up to 100 sqft in space. They can fit the contents of a two-bedroom apartment or some of your common garage items. If you're a business owner, these units also fit the furnishings of medium-size offices.
Whatever it is, it's your stuff. And that makes it important. But if it doesn't fit into your life at the moment, you have choices. At PICK&MOVE, we're here to make that choice easy.
Take control of your space

Life gets busy and before you know it, you can have items from a move or inherited from family or friends and find yourself with no place to put it. With storage solutions from PICK&MOVE, you can take back your space while we take care of the rest.

Some things are made to keep

When life changes and people grow, the things that are collected along the way reflect your passions and your pursuits. You don't have to get rid of everything and start new. Whether you're saving something for a new baby, for a sunny day, or because it matters to you, it's made to keep. At PICK&MOVE we store your things with care.

Add value in the form of square footage

You don't need the biggest house just to have more room. Storage can act as an extension of your home. Use it as a walk-in closet, or as the garage you never had. Either way, you can use storage to add more space back into your life without the need to upsize.
Getting started with Shepherds Bush Quotation is easy.
Simply call us on 0800 781 9629, 0207 205 2744, or  Email us. You will be surprised at how much you will save.