Self Storage Knightsbridge without lifting a finger. Even when times are good it makes sense to save money. Self Storage Knightsbridge has never been easier and affordable. Pick&Move portable storage units are the only solutions that deliver exceptional value without the hassle associated with self storage. Imagine never having to visit self storage again,.Instead, imagine a service where someone actually picks up and redeliver everything for you, leaving you time to do other things. With PICK&MOVE you can.
*50% Off for 16 Weeks & More. Are you in for Long Haul?

  Free Collection
  Free Insurance
  Limited time only GET a Quote Now
If your new home or place of business isn't quite ready, don't worry. We offer a secure, climate-controlled storage facility. Monitored 24/7 with modern, high tech security systems and climate control technology without fear of moisture or humidity. We can store works of art, as well as your living room furniture and everything in between.
You can choose either a short- or long-term storage situation – whatever fits your needs. The storage we provide to you becomes an extension of your home and your business. The value and benefit you get from us is the envy of Self Storage Knightsbridge, impossible to matched save time and money, and all the hassle today.
We supply boxes, professionally pack your valuables and fragile ready to be stored, wait! there is more we are cheaper than any Self Storage Knightsbridge.
Never Visit
a Self Storage
Units, Price from £9.95 p/w
We pick up, store, and bring back your stuff for fraction of the price Self Storage Knightsbridge charge savings of up to 60% Compared. 
We are not new to self storage, for over 14 years we've been creating value for our client in Knightsbridge and surrounding areas of Belgravia, Sloane Square, SW1, SW3, W1.
Moving is hard work, as well as a time-consuming task. Self storage Knightsbridge is Do -it -yourself as the name suggested we know you have more important things to worry about. This is why Pick&Move provides moving and storage options at an affordable price in Knightsbridge, as well as time-saving solutions that will help make your move less tiring and more enjoyable.
Storage for Home, Business or just simply De-Cluttering in Knightsbridge.
Storage for Household in Knightsbridge.
Everyone has different needs we understand that, with our range of moving and storage solutions and complementary services designed with you in mind, You just don't have enough room in your apartment for all your stuff. You could go with a self-storage Knightsbridge but you'll have to pack, schlep everything over by yourself or hire a removal company to do all the physical work and transport your goods to storage facilities,
There's an easier way, and it starts with Pick&Move. We'll collect all your stuff, pack, load it into our vehicle, and transport to our secure storage facilities, unlike self storage we even arrange a pre-move survey for one of our storage consultant to visit you to assess the volume of items to be stored, he will seat with you to find out your specific needs and compile a list of items room by room and any special request. Is a free no-obligation service, unlike Self Storage Knightsbridge. 
Business Storage Knightsbridge from your local storage company.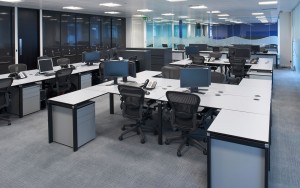 Is your business expanding or you need additional office space or perhaps your business is overflowing with excess inventories, maybe storing unused furniture whatever your requirement we have the right storage solutions for you. Need any of your storage items back or need to retrieve an item, no problem our retrieval service is fast to ensure no disruptions to your business.
We offer FREE collection service for long term storage in addition to our generous discount and low storage rate, the value we offer our client cannot be matched by any self storage Knightsbridge or central London facilities alike.
How do I get started?
The future of Self Storage is here, Mobile storage is the ultimate hassle-free and convenient cost-effective alternatives. So get a QUOTE today or Book onsite survey alternatively call 0800 781 9629
KNIGHTSBRIDGE: AREA INFORMATION.
Knightsbridge is home to many expensive shops, including the department stores Harrods and Harvey Nichols, and flagship stores of many British and international fashion houses, including those of London-based shoe designers Jimmy Choo and Manolo Blahnik, and two Prada stores. The district also has banks that cater to wealthy individuals. Some of London's most renowned restaurants are here, as well as many exclusive hair and beauty salons, antiques and antiquities dealers, and chic bars and clubs. Bonham's auction house is located in Knightsbridge.[11]
Property
The district and the road itself, which is the only definitive place within it, is small, which assists its cachet: more than half of the zone closest to its tube station (and nearer to no others) is Knightsbridge Underground station. Knightsbridge had in its park side, east and west gold-coloured blocks of exceptional wealth in philanthropist Charles Booth's late Victorian Poverty Map, formerly excluding Brompton Road to the west but extending well into Piccadilly, St James's to the east.[12] Knightsbridge is home to many of the world's richest people and has some of the highest property prices in the world. In 2014 a terrace of 427m² sold for £15,950,000, a home in Montpelier Square.[13] The average asking price for all the properties in slightly wider SW7 was £4,348,911 (as at Autumn 2014). On-street parking spaces have sold for as much as £300,000 for a 94-year lease.  Fourteen of Britain's two hundred most expensive streets are in the neighbourhood, as defined by The Times.[14]
Geography