Do you live in Hampstead? Looking for Self Storage Hampstead without the hassle? Whether you need to store personal belongings or business items in Hampstead, Pick&Move has space for you to store it. Cheaper than any Self Storage Hampstead, even better we collect directly from your doorstep leaving time for more important things in life.
Hampstead is known for its intellectual, liberal, artistic, musical, and literary associations. It has some of the most expensive housing in the London area. Hampstead has more millionaires within its boundaries than any other area of the United Kingdom
Self storage Hampstead price is way too high there is a better option and knowing the right storage in Hampstead will save you money and time. We offer great discounts and lower storage rates than our competitors in Hampstead perfect for long term storage with up to 50% off for 16 weeks. Flexible collection service from your doorstep without leaving your home or office.  Hampstead storage price from £9.95 per week.
Our mobile storage in Hampstead is a flexible option compared to traditional Self Storage in Hampstead, NW3 and West Hampstead, NW6 alike. We offer cost-effective convenience and flexibility to solve a wide range of storage needs with prices starting from as little as 99p per day, conveniently sized storage units, you only get charged for what you use.
Renting Storage West Hampstead?
Why Mobile storage is better than traditional Self Storage in Hampstead, is convenient, flexible and cheaper too.
Hampstead Storage has never been more affordable or easier than with Pick&Move Mobile Storage with savings of up to 55% cheaper than any storage in West Hampstead when compared. We cover the neighbouring surroundings postcodes in the NW3 area covering the areas of Hampstead, Chalk Farm, Primrose Hill, Swiss Cottage, Belsize Park, Gospel Oak, Frognal, Childs Hill, Camden.
Need extra storage space in your home. from Hampstead storage Company.
Enjoy the freedom of a de-cluttered home, is your home overflowing with unwanted items or less frequently used furniture? Pick&Move storage solutions can meet individual storage requirements short or long term storage at a fraction of what self storage Hampstead charges. Have a big project in mind and don't know where to start? Request a Free onsite survey today.
Renovating.
Keep your furniture safe and out of the way of dust, dirt or damage using one of our containers With Pick&Move your home can still be liveable even during complicated and lengthy home improvement projects. Our long term storage deals in Hampstead are exceptional value for Great Discount and FREE Collection if you are in for the long haul.
Storage between homes.
Need storage between moves?  Maybe your new home isn't ready before you move to your new one, perhaps a gap between sales We'll store in one of our secure storage facilities in London and deliver it to your new location when you need it.
Storage for business in Hampstead.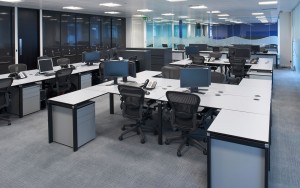 Freeing up office space, storing unused excess furniture or inventories. When you book a storage unit, you can book for the short or long term at our storage facility. We go further than self storage we do all the work for you, we can supply boxes and packaging, pack all the contents of your office, need an item back between storage or at intervals no problem. Our retrieval services are quick to ensure absolute no disruptions to your business.
WHY CHOOSE Pick&Move Hampstead storage?
What are your storage requirements Moving? Decluttering? Renovating? Rebuilding? Need office space? for short and long term storage. More customers are departing self-storage in numbers to more efficient better value secure storage alternatives.
No need to leave your home or business we collect from your doorstep
We store, deliver for less than what self storage charge
Secure, 24/7 Video Surveillance
Gated facilities, coded entry system
No fear of moisture or humidity.
Save money and time
Exceptional value, great discount and offers prices from just £9.95 per week
Free Pre-move survey
No surprises low cost all year round unlike self storage
Free Insurance and more…
Not sure how much storage space you need?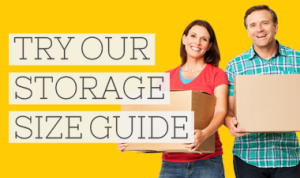 We understand it's not always easy to figure out how much storage space your belongings will take up. That's why we created this easy Storage Size Guide to help you work it out.
Book Your Hampstead Storage Unit Today.
Booking your Hampstead storage unit is easy and store your way with a mobile storage provider.
Call us today on 0800 781 9629 or free online quote