Do you live in Central London? Self Storage Central London couldn't be easier when you choose PICK&MOVE because we offer Self Storage with a collection and delivery.  Everybody likes it when something is offered with full service, right? We've come to expect full service in some industries, but for some reason, many people still expect self-storage to be a labour-intensive process.
Struggling with clutter in your home? Instead of getting rid of belongings you still need or want, give them a home away from home in Self Storage. Whether your closet is bursting at the seams, your basement is jam-packed, or you have an overflowing garage, you need residential storage. or creating an extra space for the office or putting furniture away, renovating perhaps, whatever the situations PICK&MOVE can help.
Don't worry about finding vacation hours, or feigning an illness, to find the time to move your belongings into a storage unit, let pick&move do that for you!. We will send movers to your home to safely and carefully move your belongings to our storage facilities. All you have to do is make sure your items are packed up and ready to go–it or if you may also need help with packing service really doesn't get any easier than that.
Scheduled for storage pickup by calling 0207 205 2744, request a Quote
Here is how Self Storage Central London works in 3 – simple steps.
We Collect.
Free pick up from your door
PICK&MOVE reinventing the way we store finding the time in your busy schedule to organise belongings to and from storage places in Central London can be frustrating and difficult. Moving the contents of a full house is a tiresome task that often requires careful planning PICK&MOVE Storage solutions eliminate all the hassle and inconvenience of storing the goods we collect directly from your doorsteps. Need a survey?
We Store.
Secure warehouse, full alarmed, 24/7 CCTV
If you are going on an overseas holiday, are waiting for your new home or business to be ready or simply want to create more space in your home by keeping certain belongings off-site in storage, Storing is an ART of preserving present to serve you in future our secure facility provides safety, clean dry without moisture or humidity 24/7 CCTV monitoring and control access until you are ready to move back.
We Deliver
Contact us when you have done with storage, we arrange quick delivery back to you.
Organise re-delivery of your belongings takes only a phone call to inform us of your readiness to accept your goods back into your home, each item placed into your designated area we can unpack as optional service if required..
Central London Storage
With professional guidance from our storage specialists and free pick-up options,PICK&MOVE Central London Storage option for everyone. We eliminate any inconveniences of Self Storage. We collect your Goods, Store and Deliver them when you need them all for less than Central London storage charge Savings up to 55% Compared to local storage facilities.
Our Moving and Storage solution in central London offer added benefits, you can request a pre-move survey – one of our storage consultants will visit you to assess the volume of your items going into storage, offering you the best cost-effective options tailored just for you. You will not get a self storage central London provider to offer such a service.
Storage units Central London
No matter whether you're in the middle of a move, renovation project, or a reorganization of your home, finding places to keep your belongings can be overwhelming. Thankfully, PICK&MOVE can make finding the storage cheap Centra London easier with our wide variety of unit sizes and affordable rates. With discounts of up to 50% off for 16 weeks and more!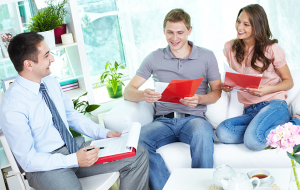 From sizes ranging from a 5×5 for additional closet space all the way to a 10×30 or larger unit to store the contents of your home, you'll never have to worry about renting more storage than you need.
That's not all within short notice we can supply boxes and packaging, pack your entire belongings and fragile items as optional service and that's something you won't get with traditional self storage in Central London.
Cheap Storage Central London includes:
We pick it up, store it, and bring it back.
No van hire or fuel costs – the storage comes directly to you
Low-cost storage fix for 5 years unlike self storage
Need Item back, we retrieve and deliver to you.
We handle all the physical loading and unloading.
Full packing service available. (Optional)
Free survey for home or office.
Free Insurance for all clients.
Free packaging for Long Term Storage and Extras
No multiple trips to and from a traditional self-storage facility in a hire van
No expensive security deposits to pay
So, if you're looking for a secure, Storage Space Central London.
Pick up the phone by calling 0800 781 9629, 0207 205 2744  or enquire online!
FAQ's
How Do I Choose The Right Size For Me?
Check out our storage size guide to help guide you in choosing the best space for you. Our storage specialists are also a phone call away at 0207 205 2744 or you can email us at [email protected] and we guarantee we can have you set up right away!
Is Self Storage Central London expensive?
Yes, Selt Storage located centrally is linked with the price of real estate. Knowing your storage options could save you a small fortune, even in good times, is good to save where possible. PICK&MOVE storage is secure and affordable storage alternative to traditional self storage in Central London.
Will I Be Able To Purchase Moving Supplies Like Boxes Or Bubble Wrap?
Yes, We sell boxes (we have box bundles available) along with bubble wrap, tape and much more! Contact us for more information or visit our box shop.
How much does a self storage unit cost in Central London?
Storage costs in Central London are generally well above the average of London facilities, furthermore, it will greatly depend on the size, the duration of storage, to lower the overall cost try to pre-pay or store a bit further away from Central London.
I need help getting started with storage, do you offer packing services?
Yes, We are a full-service storage provider, we supply all the boxes and packaging, pack the entire contents in personalised service to meet your needs.