Self Storage Central London is DIY Storage, there is a better storage alternative cheaper than traditional Self Storage Central London.  From the landmarks to home to a mix of lively restaurants and pubs, music and theatre venues, and shopping malls.
When you need storage No, we are not talking about those Central London self-storage companies that are infamous for hidden fees, raising rents. We're talking about PICK&MOVE is changing the way London residents think about storage. Here's why:
Professional Pickup Services- Don't worry about finding vacation hours, or feigning an illness, to find the time to move your belongings into a storage unit, let pick&move do that for you!. We will send movers to your home to safely and carefully move your belongings to our storage facilities. All you have to do is make sure your items are packed up and ready to go–it really doesn't get any easier than that.
Hassle-free collection from the comfort of your home or office. Pick&Move secure storage units Central London from just 99p per day that's something! Pick&Move storage covers the entire central London location, we collect from your doorstep without you having to leave your home or office. Even better our Central London storage units cost significantly less saving you a small fortune.
 50% Off for 16 Week long term special. Get a QUOTE NOW
Self storage central London is way expensive Pick&Move provide secure storage options to the residents of Central London, our facility offers professional storage services for household storage, business storage, a stop between house move or simply want to put few items away or decluttering for home staging or maybe your office is in need of a makeover, putting unused furniture or excess inventory away freeing up much-needed office space.
Are you looking for Storage Collection and Delivery in Central London.
We eliminate any inconveniences of Self Storage. We are your Self Storage Central London without "SELF" No More DIY. We Collect Your Goods, Store and Deliver when you need them all for less than Self Storage Central London Charge Savings up to 55% Compared Guaranteed.
We collect, Store and Return convenience storage option is the ultimate storage solution, offer flexibility and convenience at an affordable rate most providers of Self Storage Central London will struggle to matches not to mention our low-cost storage unit. We offer a Great Discount and Collections with an optional packing service.
Our Moving and Storage solution in central London offer added benefits, you can request a pre-move survey – one of our storage consultants will visit you to assess the volume of your items going into storage, offering you the best cost-effective options tailored just for you. You will not get a self storage central London provider to offer such a service.
Packing and Storage Company in Central London.
Our full-service central  London storage means we pick it up, store it, and deliver it back when you want it.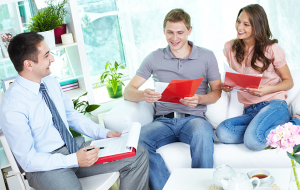 That's not all within short notice we can supply boxes and packaging, pack your entire belongings and fragile items as optional service and that's something you won't get with traditional self storage providers in London.
Storage Service in Central London includes:
We pick it up, store it, and bring it back.
No van hire or fuel costs – the storage comes directly to you
Low-cost storage fix for 5 years unlike self storage
Need Item back, we retrieve and deliver to you.
We handle all the physical loading and unloading.
Full packing service available. (Optional)
Free survey for home or office.
Free Insurance for all clients.
Free packaging for Long Term Storage and Extras
No multiple trips to and from a traditional self-storage facility in a hire van
No expensive security deposits to pay
Secure Storage Units in London, Great Option to Self Storage Central London.
In today's market, there are many Self Storage providers to choose from, many will advertise that their storage option is the smartest choice, but no other method of storage guaranteed you genuine savings, convenience and flexibility than on-demand mobile storage Pick & Move effortlessly alternative to any Central London self storage at the fraction of the cost.
So, if you're looking for a secure, Central London storage facility pick up the phone by calling 0800 781 9629, 0207 205 2744  or enquire online!