Looking for Self Storage Battersea?  We pick it up, store it and bring it back. Did you know that Battersea is a relatively affluent neighbourhood with wine bars and many independent and unique shops – Northcote Road once was voted London's second favourite shopping street. Battersea Power Station, on the banks of the River Thames, is one of London's most exciting new neighbourhoods.
PICK&MOVE storage solution is so much easier than conventional self-storage options in Battersea. Schedule pick up for Storage Battersea today and save money.
You haul nothing that's why at PICK&MOVE we pick up, store and bring back your stuff – all for less than any Self Storage Battersea and surrounding areas of SW11.  So much cheaper and perfect for Long term storage.
Is Battersea Self Storage expensive?
With too many self storage units around Battersea, traditional Self Storage offers to hide expensive storage rates. Self Storage is more expensive and time-consuming than they appear at first. Putting it all together and trying to find the right size unit at the right price point in an accessible location can be a daunting, even impossible, task.
Have you wondered even in a best-case scenario, it's all too easy to underestimate the costs and time commitment involved with shuttling your storage back and forth. Find a convenient, affordable solution for Battersea, PICK&MOVE Storage without ever leaving the comfort of your own home or the convenience of your business location.
Storage to rent in Battersea couldn't be easier if you looking for secure affordable storage units in Battersea either storage for your household, or in-between house move or your business need extra space or just simply want to put some stuff away for short or long whatever reasons you need storage for in Battersea,
Pick&Move storage offers low cost and best value compared to any Battersea Self Storage in nearby Lombard, Ingate place and more.
Battersea self storage with pickup & delivery
Do you need storage near Battersea? We provide low-cost storage, Free Collection* Services, as an added value, we can supply boxes, pack and transport your goods to our storage facilities without you having to leave your home or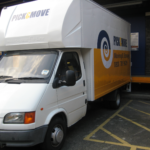 office, a one-stop-shop for all your moving and storage needs.
There are differently sized units, a Significantly low-cost options much better than self storage in SW11 and surroundings. We save you money if you are in for the long haul. Get a 50% discount for 16 weeks and a free collection thrown in.
Storage Units Battersea at the price you can afford, schedule a fast pick up today.
storage units Battersea make great temporary or long-term furniture storage options for your furniture. Store a variety of items such as couches, sofas, dining room sets, bedroom sets, and more. Indoor storage units keep your furniture pieces from the elements like dust or dirt, storing your things with care until you need them again.
Pick&Move portable storage unit is a flexible alternative unlike self-storage, no need to worry about your location near or far we collect from all over Battersea with individual portable storage units designed with you in mind.
No van hire or fuel costs – the storage comes directly to you
Smart, Secure and Convenient Storage Option.
We can supply packaging and pack your belongings
We load and unload your container
Free Insurance saves you money
No more travelling to and from storage in a hire van
No expensive security deposits to pay
Never Visit Storage Facilities Again, We Collect, We Store, We deliver.
Getting started with Battersea Storage is easy. Call us today and experience the difference 0800 781 9629, 0207 205 2744