Relax and let our team of Removals Primrose Hill experts move you your way. Moving is not an easy task often stressful and involved planning and heavy lifting. Pick&Move removal company in Primrose Hill make moving your home or business a hassle and stress-free experience our expert team in Primrose Hill NW1 has the knowledge and understanding of local and global moves for over 15 years we've been providing personalise move plan to our client to exceed expectations.
We cover the entire Primrose Hill – NW1  whether you moving house or need Man and Van Removals in Primrose Hill
We cover all surrounding postcode NW1, NW3, NW8 NW5, NW6, N6, W1, W2, W9.
.
Pick&Move Removal Company Primrose Hill provides packing and unpacking Service.
We know how important it is to have a hassle-free residential move in Primrose Hill and to ensure your belongings are well packed and looked-after in transit. We'll treat your possessions with respect and ensure ultimate protection..
Moving in Primrose Hill made easy we pack and unpack as optional, We can supply moving boxes and packaging, pack your belongings safely for relocation to your new destination. We personalise our service to meet your needs. Get a free pre-move survey to get a head start.
Removals and Storage in Primrose Hill
Additional removal and storage service in Primrose Hill include our storage solutions in Primrose Hill, it offers the most cost-effective storage solutions available to date either moving home, downsizing or de-cluttering or maybe your business in need of extra space.
Premium  moving service
Competitive Rates
National Coverage
International Expertise
Storage Option better than Self Storage
Shipping Service
Household Removals
Office Removals
Man and Van Service
A fleet of specialised vehicles
Man and Van Removals Primrose Hill
Plan ahead moving around the corner or long distance, you still need to pack, buy boxes and packaging assessing what you have to move can therefore sometimes be difficult and that is where we use our experience for 15 years we have been helping families and businesses move around London. Hiring a Man and Van in Primrose Hill is flexible, option suitable for small to medium home or office in NW1 and beyond to help you.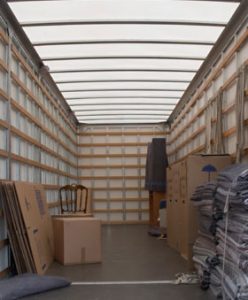 You pay on a pay as you go only and our professional staff takes charge of loading and unloading into your final destination packing service optional for those that require the help of professional packers. One-stop for moving and storage.
In addition to providing full removals to the residence of Primrose Hill and surrounding postcode, we also provide a cost-effective "Man and Van" service for people who only have a small amount to move whatever the distance whether single items, flats, houses or businesses, we can pack, move and store your goods tailoring each client's needs and requirements into a flexible package.
Removals and Storage Company in Primrose Hill
If you need storage in Primrose Hill, PICK&MOVE storage alternative cheaper than self storage in NW1 Primrose Hill and surroundings. Collection from the comfort of your home or office. We provide mobile storage boxes direct to your door, whether you are a homeowner or a business. Get rid of the need for van or truck rental to get all your things to the facility. we can supply all boxes and packaging within short notice pack the entire content of your belongings, protect the fragile and store in our clean, modern storage facilities with round the clock video surveillance.to our facility. It really is that easy!
.
Removals from Primrose Hill to Overseas Destinations.
Moving down the road can be a daunting task. So you can see why when moving abroad, you need a relocations provider that understand your needs.
 Our moving team of experienced International Removals in Primrose Hill will ensure that every aspect of your move is successful as planned, with rich understanding and knowledge of global shipping, a network of a trusted local agent that will arrange with you to deliver your goods into your new home. Start today by requesting no obligation free quotation.
Call Removals Primrose Hill experts on 0800 781 9629
or
PRIMROSE HILL- NW1 AREA INFORMATION.
Primrose Hill is a hill of 256 feet (78 m)[1] located on the north side of Regent's Park in North London, England, and also the name for the surrounding district. The hill has a clear view of Central London to the south-east, as well as Belsize Park and Hampstead to the north.
Like Regent's Park, Primrose Hill was once part of a great chase appropriated by Henry VIII and became Crown property in 1841. In 1842, an Act of Parliament secured the land as public open space. The built-up part of Primrose Hill consists mainly of Victorian terraces. It has always been one of the more fashionable districts in the urban belt that lies between the core of London and the outer suburbs and remains expensive and prosperous. Primrose Hill is an archetypal example of a successful London urban village, due to the location and the quality of its socio-historical development.[2] In October 1678 Primrose Hill was the scene of the mysterious murder of Edmund Berry Godfrey, and in 1792 the radical Unitarian poet and antiquarian Iolo Morganwg (Edward Williams) organised here the first meeting of Gorsedd Beirdd Ynys Prydain. According to the diary of Narcissus Luttrell, Primrose Hill was once known as "Greenberry Hill" prior to the execution of Messrs. Green, Berry and Hill for the murder of Edmund Godfrey, but this was after the execution and there is no trace of such a name before 1679.
Nearest places
Belsize Park     Regent's Park      Chalk Farm      Camden Town    Hampstead    Swiss Cottage    St John's Wood