Avoid Excess baggage high fee to Dubai. Why pay expensive Airline fees, wait in line to check bags and wait at baggage claim, why not ship your Excess baggage to Dubai, UAE, Kuwait directly to your final destination to get more time to explore while cutting your airport time in half. Based in London UK, Pick&Move excess or unaccompanied baggage rate is extremely competitive GUARANTEED to beat any quote. Why pay airline high fees only to have to lug your baggage around when you reach your destination? Get a quote today
Cheap unaccompanied baggage to Dubai.
Pick&Move Excess baggage company know how important it is that your items are collected, shipped and delivered on time so we've made the process as simple as possible. We handle excess baggage from UK to Dubai, UAE. Kuwait every year ranging from suitcases, personal effects, 1 or 2 boxes to larger excess baggage shipments of 10 or 20 boxes.
Pick&Move has been shipping excess baggage to Dubai from UK since 2004. Our helpful team has the experience of shipping excess baggage to Dubai rest assured the best advice and extremely competitive rate
Read our guide to importing personal effects into the UAE here
Unaccompanied baggage & luggage shipping
International sea freight or air freight for individuals
Unaccompanied baggage shipped to Dubai, UAE, Kuwait
Personal effects shipments from the UK to anywhere in the Middle East
Overweight baggage big savings on airline costs
Household goods – ship by air freight or sea freight
Excess luggage & boxes shipped to Dubai, UAE, and Kuwait.
Excess Baggage destination mode of transit to Dubai, UAE.
Sea freight.
If you do not need your belonging in a rush, your boxes and excess baggage will be consolidated and shipped in a large shipping container along with other customers shipping boxes to Dubai. At the destination, our local partner will deliver your boxes directly to your new home.
Airfreight:
Need to send boxes or baggage in a hurry? The faster transit choice is our air freight option. Your boxes will be dispatched immediately for travel on next available flight to Dubai. Excess baggage to Dubai sent by air freight can either be delivered door to door or can be collected at the Airport.
Free UK Storage with excess baggage booked.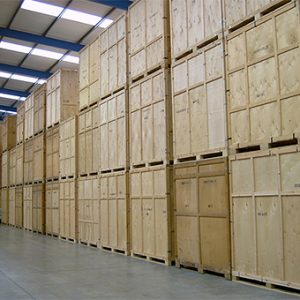 Most countries require you to be present when your excess baggage and shipping boxes arrive. If you are travelling prior to arriving in Dubai, we can offer up to one month of free UK storage before shipping your baggage from the UK.
We can also offer extremely competitive rates for long term storage of your boxes before shipping. Our local partner in Dubai can also store your boxes and baggage if you need time to arrange accommodation.
Our door to door excess baggage to Dubai, UAE and Kuwait will save you money compared to Airline expensive baggage fees.
We offer collection service for your excess baggage, boxes and arrange customs clearance in the UK & Dubai all within the one unbeatable price.
Take the hassle out of your excess baggage delivery to Dubai. We handle the whole process, from providing the boxes/cartons to managing the customs clearance in the UK and Dubai. We ensure your delivery arrives safely to the door of your chosen destination. Best Price Guaranteed on Excess baggage to Dubai, UAE, Kuwait.
Call  0800 781 9629 or 0207 205 2744 today or book your excess baggage to Dubai  QUOTE online.