EC1 Removals options and rate from pay as your go option or fix rate quotation.Moving Home of Office can be a time of stress so much to go through our dedicated EC1 removal company, will ensure that every aspect of your move is as smooth as possible with removal experience spanning over 15 years.
if you are planning removals in the EC1 Fleet Street, farringdon area,,Pick&Move removal company is your expert mover. We have been serving the EC1 since 2004. We make moving around London easy and stress-free, at an affordable price. We personalise the entire move to suit your needs, your time schedule and your budget advise on the best method of moving local or international Do you need a Moving Survey? to help you get started.
Hiring our EC1 Removals Company is the easiest way getting professional removal company with decades of experience move you.
Every Move is Different, We Understand that our expert EC1 Removals  provide the manpower, resources and skills needed for successful stress free move. From packing service to delivery of boxes and pack the entire of your home or office within short notice.
Planning your EC1 removals early is key to successful move.  The "local" move can generate just as many headaches as the international removals – which is why Pick&Move Removals Expert treat every move, near or far, with the same dedication and planning We cover all EC1.postcode,and beyond.
EC1 Man and Van Removals. Small move needs planning too, short or Far distance.
Whatever your requirement our EC1 man and van hire will save you money and time. We apply the same level of professionalism to ensure every aspect of your move is stress free. Our cost effective Small Moves Man and van hire for people who only have small amount to move whatever the distance whether single items, flats, houses or office, we can pack, move and store your goods tailoring each client's needs and requirements into a flexible package.
EC1 Office removals and storage flexible and convenient.
Eci office removal when you need it, PICK&MOVE Mobile Storage offer a number of options better than self storage. Office Storage in EC1 has never been more affordable or easier with Pick&Move Mobile Storage.  
Our Secure cost effective Storage alternative allow you to store anything from a single item to entire contents of your office or business for as long as you need. Again simply select the option that suits you. Our storage prices £9.95 p/w beat any self storage providers in  EC1 – Fleet Street and surrounding areas by far.
EC1 International removals. Are you Relocating Abroad? Home or Business in EC1.
An international removals can seem like a big undertaking. It requires copious amounts of planning and research, in order to make your transition into a new culture a smooth one.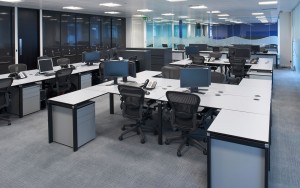 If you are planning relocating our  EC1 Removals experts in Fleet Street experience international Removals  Through collaboration with our international partner, you can rest assured that every step of your international move will be handled by knowledgeable and highly-trained professionals.
Request a Free No Obligation Quote for any of our EC1 Removals service today
Every aspect of our process from getting a quote is simple you can use any of the methods listed below and get started today by calling 0800 781 9629 or
Request A Quote    Pre Move Survey    Request a Call Back
History and location of EC1.
Clerkenwell (/ˈklɑːrkənwɛl/) is an area of central London in the London Borough of Islington. It was an ancient parish and from 1900 to 1965 formed part of the Metropolitan Borough of Finsbury. The well after which it was named was rediscovered in 1924. The watchmaking and watch repairing trades were once of great importance.
EC1 is roughly bounded by City Road to the north, Aldersgate Street to the east, Chiswell Street and Newgate Street to the south, and Roseberry Avenue to the west. A long thin protrusion to the north east takes in all of Old Street. Taking in the districts of Clerkenwell, Finsbury and the north-western corner of the City of London from St Paul's Cathedral.[3]
Surrounding Areas of EC1:
Aldersgate · Aldgate · Bassishaw · Billingsgate · Bishopsgate · Bread Street  · Broad Street · Candlewick  · Coleman Street  · Cornhill  · Farringdon Within · Farringdon Without  · Lime Street   Barbican · Blackfriars · Broadgate · Farringdon · Smithfield · Temple