Business storage London at the right price and professional service with over 15 years of experience in business moving services in London. Have you overgrown your office space? or just looking to expand. Pick&Move  Business Storage London is an extension to your office. You can gain control of office clutter and let your business continue to grow and thrive. We understand that your business storage needs may vary from month to month, so we offer full flexibility, allowing you to quickly and easily change your unit size if and when you need to.
Office Removals and Storage London: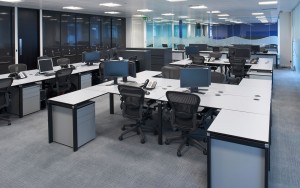 We can help with all of your business warehouse storage whatever your requirement.Pick&Move Business Storage option eliminates the hassle of transportation to storage facilities across London. Flexible storage from as little as £9.95 per week collection from the comfort of your doorstep, unlike self-storage.
We Collect  We Store  We Deliver
Storage for online business London:
Business storage in London secure storage for merchandise, palatalized goods, office furniture, archiving, warehousing, and office moves. Business storage London has never been easier because of the way our business storage solutions are structured, we are the perfect partners for you! Our flexible contracts and GREAT DISCOUNT  make it perfect for your inventory, or extra equipment, or even just some holding space for items while you make a move to expand your office or just putting unused furniture's away. Stored in our clean dry and secure storage facilities with CCTV round the clock
Warehouse Storage London:
As Business Removals & Storage client what can you expect?
Whether you are looking for storage on behalf of a client, relocating, or looking to free up valuable office or warehouse space, we have a solution for you.  Our storage units are big enough to store items such as office furniture, stock or business equipment we can be an extension to your office with on-demand delivery back to you when you need it, business storage made simple.
Fully flexible rental terms
Secure, individually alarmed units.
Storage option to suits your needs.
Collection,  Delivery, & retrieval  service
Generous Discount
Personalize solution
Packing service
Pick & Pack
With delivery service when you need saving you time and money whether for archiving, spare stock, overflow office equipment, or as somewhere to receive deliveries, you'll find our storage units well suited to the task of commercial storage needs. But WAIT! There's MORE! Our Business Storage London is a cost-effective hassle-free option.
Make your Business Storage London easier — give us a call on 0800 781 9629, click the "Live Chat" button or simply fill in the online booking form.